Programs for Participants and Employers
Our complete and compliant wellness program empowers employees to care for their health by providing the motivation, education, tools, and support they need. Well-designed wellness programs can reduce health care costs by, on average, $2,606 per highly engaged participant and substantially improve clinical outcomes. Implementing a wellness program can lower indirect costs associated with presenteeism, turnover, and low morale. Improving employee health will increase your bottom line and enhance your company image.
CWS leverages a variety of tools to conduct a comprehensive risk assessment in order to establish baseline data, identify strategic areas for population health improvement, and target high risk populations:
Onsite and Remote Screening Options (with Online Scheduler)
Lab integration Services (Vouchers Available)
Health Risk Assessments
Claims Integration (Identify & Target High Risk Populations)
2. Engage & Educate Participants
CWS offers a variety of participation based programs, health-standard based programs, and hybrid programs with industry leading features:
Participation Based: Variety of annual/quarterly/monthly fitness, nutrition, preventative health, and lifestyle wellness programming available

Connectivity with leading health apps and wearable fitness devices
Care Compliance challenges for preventative care and medication adherence
Virtual Coaching Platform with Interactive SMART Goals 
Mental Health Packages

Health Standard Based: Participants receive a health score and are required to meet certain health score goals to qualify for an incentive (reasonable alternative standard included)
Featured Challenges:

Pedometer (Fitness), Eat Well (Nutrition), Medication Adherence (Care Compliance), Rethink Your Finances (Finance), Gratitude Challenge (Stress), Sleep Well (Lifestyle)
COVID return to work

Personalized Health Education:

based on health risk factors identified at health screening

Challenge Editor:

Use your own content to create custom challenges using our agile and responsive Challenge Editor too
3. Report, Evaluate & Improve
CWS provides robust reporting services in order to ensure the success of your wellness program
Award Tracking for incentive programs to help monitor participation, offer strategic participants communication, and final award management/allocation
Reporting to review program participation/engagement
Program evaluations to measure health outcome benefits and program ROI (claims) of high program engagement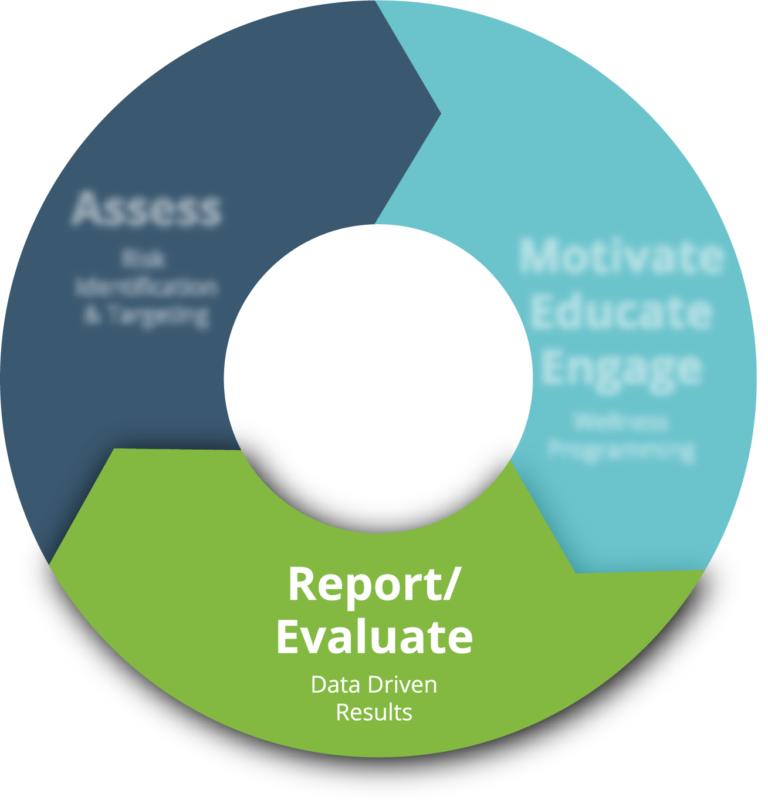 Care. Connect. Encourage.
Keep employees and patients engaged through targeted emails, texts, and secure portal messages.
Wellness Program Notifications
for appointment reminders, abnormal labs alerts, program updates, health coach nudges, and prescription reminders.
by hire date, location, department, shift, insurance status, and more.
Health Plan Notifications
Care Compliance Messaging
to expedite pending claims
for condition care compliance, prescription non-comliance, preventive screenings, and immunization reminders.
We are always looking for opportunities to innovate and deliver meaningful solutions to our clients. Contact Jason Edgar for more information.